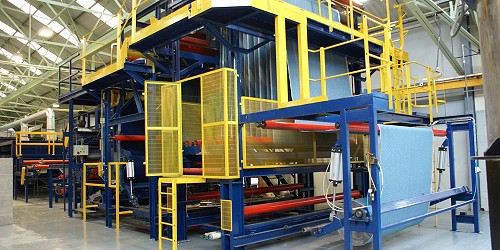 ---
Our underlay makes floors quieter with rubber from recycled tyres
It helps the planet and it saves you money
---
FOOTFALL AND THE CIRCULAR ECONOMY
---
Recycling and performance are at the heart of what we do at Footfall.
At times these may seem at odds with each other, but with responsible sourcing, tight controls and innovative manufacturing, we believe that old and often previously discarded materials can be given a new life.
This philosophy has been independently certified resulting in our ISO 9001: 2015 Quality Management Systems and ISO 14001: 2015 Environmental Management Systems, making Footfall one of the few UK underlay manufacturers to hold both these internationally recognised standards.