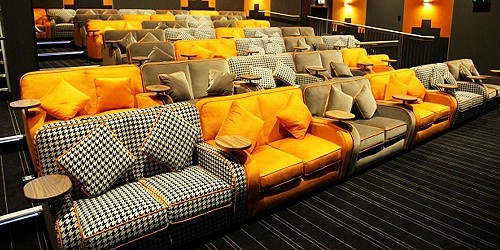 ---
Products that do a good job in both commercial and residential applications
---
OUR PRODUCTS
---
Noise is where it starts with us, we want all our products to help make your space quieter. Obviously, with underlays it's mostly about impact – impact sound reduction that is – though we do have products that can help with airborne sound transmission.
We then consider where our products will be used and aim for the specification best suited for each location.
We always look to use recycled raw materials, that's part of what we are. Rubber crumb from tyres, fibres from coffee sacks, wool from carpets. But we are careful with what we re-use, we select our recycled raw materials as meticulously as any prime virgin raw material.
Our range will always be growing and evolving as we discover new materials to re-use and new technologies to help us achieve a quieter life.
COMMERCIAL FLOORING
---
Underlays for quieter hotel rooms, reception areas and corridors, for more relaxed restaurants, cafes and bars. Underlays that are durable, comfortable, commercial and quiet. All from mainly recycled raw materials.
RESIDENTIAL FLOORING
---
Underlays for quiet halls, stairs and landings. Comfortable living rooms and restful bedrooms. Underlays for virtually every corner of the home which are hard wearing, comfortable, quiet and responsible.
ACOUSTIC FLOORING
---
Noisy buildings are bad for people and business. They damage health, reduce productivity, slow learning and inhibit sales. Our acoustic underlays shrink these negative effects, making buildings work better for all the people who live, learn or do business in them.